SKU: H-9501_H-9532
COIL & DUCT SPRAY
Description
---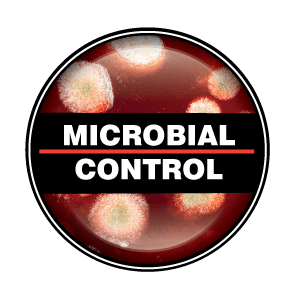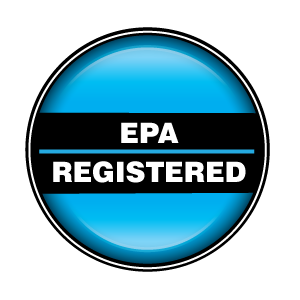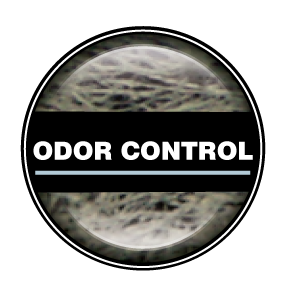 ---
Coil & Duct Spray may be used wherever malodors exist. Coil & Duct Spray inhibits most odor causing bacteria and odors. Try Coil & Duct Spray in the following areas. IT WORKS! In the following areas simply spray until covered with mist and let stand for 10 minutes. Homes, Inside Cars, Restaurants, Fire & Flood Areas, Hospitals, Sick Rooms, Hotel & Motel Rooms, Evaporative Coolers.
EPA registered fungistat, bacteriostat, and germistat for use in HVAC systems
For use on ductwork, evaporator coils, drip pans and associated air conditioning parts
Controls microbiological growth and associated odors
Clean the area, spray thoroughly, and allow to dry
---
---
DIRECTIONS FOR USE:

It is a violation of federal law to use this product in a manner inconsistent with its labeling.
For residual control of odors associated with bacteria, mold, mildew, animals, smoke, etc. Throughly spray source of odor with Coil & Duct Spray or mist air by squeezing trigger several times. Severe odors may require repeat applications. Product may bleach some carpets or fabrics, especially if applied on top of a previously used chemical agent. Do not apply until a sample test has been tried and observed for at least 24 hours. The manufacturer accepts no liability for carpet or fabric bleaching.
TO DEODORIZE HVAC SYSTEM DUCTWORK:
Spray Coil & Duct Spray into system intake vents while system fan is running. Allow enough spray time for Coil & Duct Spray to contact air duct system surfaces. Repeat application as necessary.
FOR MICROBIAL CONTROL OF EVAPORATOR COILS DRIP PANS AND ASSOCIATED AIR CONDITIONING PARTS:
Air conditioning system parts must be manually pre-cleaned prior to application using a suitable coil/drip pan cleaner. After cleaning throughly spray Coil&Duct Spray on to cleaned surfaces. Do not wipe off. Allow to air dry.
FOR MICROBIAL CONTROL OF EVAPORATIVE COOLER EXCELSIOR MATS:
Excelsior mats must be thoroughly washed to remove any dirt, debris or slime build up. Liberally spray Coil & Duct Spray onto mats for microbial control and to remove stale, musty odors. Add 2 oz. of Coil & Duct Spray per gallon of reservoir water capacity for effective environmental maintenance.
For year round maintenance, residential homes and apartment complexes should be treated two times per year. Commercial/industrial buildings and health facilities should be treated every month to ensure effective environmental control.
STORAGE AND DISPOSAL
Do not contaminate water, food or feed by storage or disposal. Store in a cool, dark area in original container. Keep from freezing. Do not reuse container. Rinse thoroughly before discarding in trash.
CONTAINER DISPOSAL:
Nonrefillable Container. Do not reuse or refill this container. Offer for recycling if available. Offer for reconditioning if appropriate. Triple rinse container (or equivalent) promptly after emptying. Triple rinse as follows: Empty the remaining contents into applications equipment or a mix tank and drain for ten seconds after the flow begins to drip. Fill the container 1/4 full with water and recap. Pour rinsate into application equipment or a mix tank or store rinsate for later use or disposal. Drain for 10 seconds after the flow begins to drip. Repeat this procedure two more times.
Seller expressly warrants that the product conforms to its chemical description. To the extent consistent with applicable law, seller makes no other warranties, either expressed or implied, including, but not limited to, the warranties of merchantability or fitness for a particular purpose or use, that extend beyond the statements made on this label.
---
Additional Sizes
| | | |
| --- | --- | --- |
| ITEM # | CASE | QTY |
| H-9501 | 1 GAL | 4 |
| H-9532 | 32 OZ | 12 |