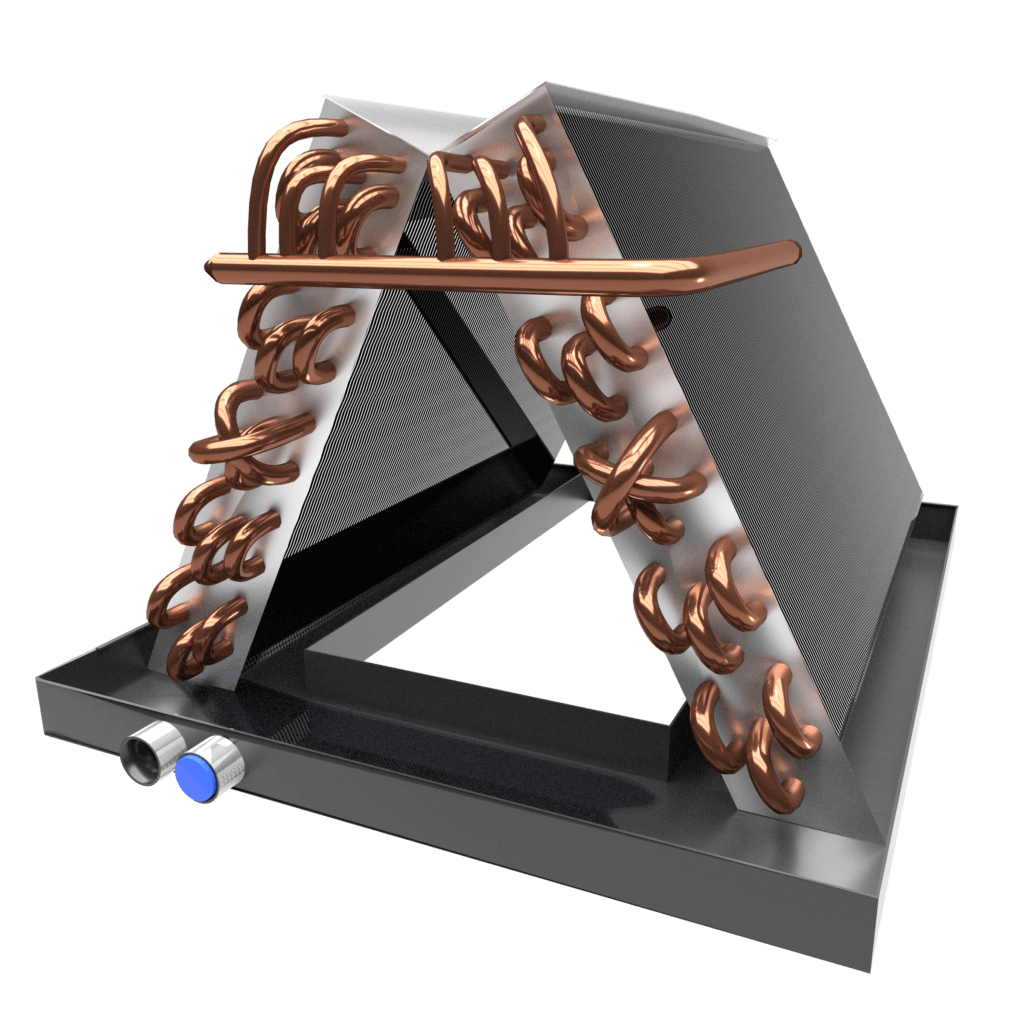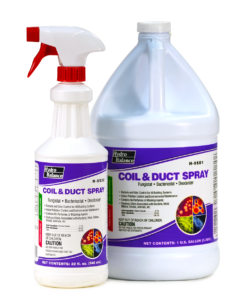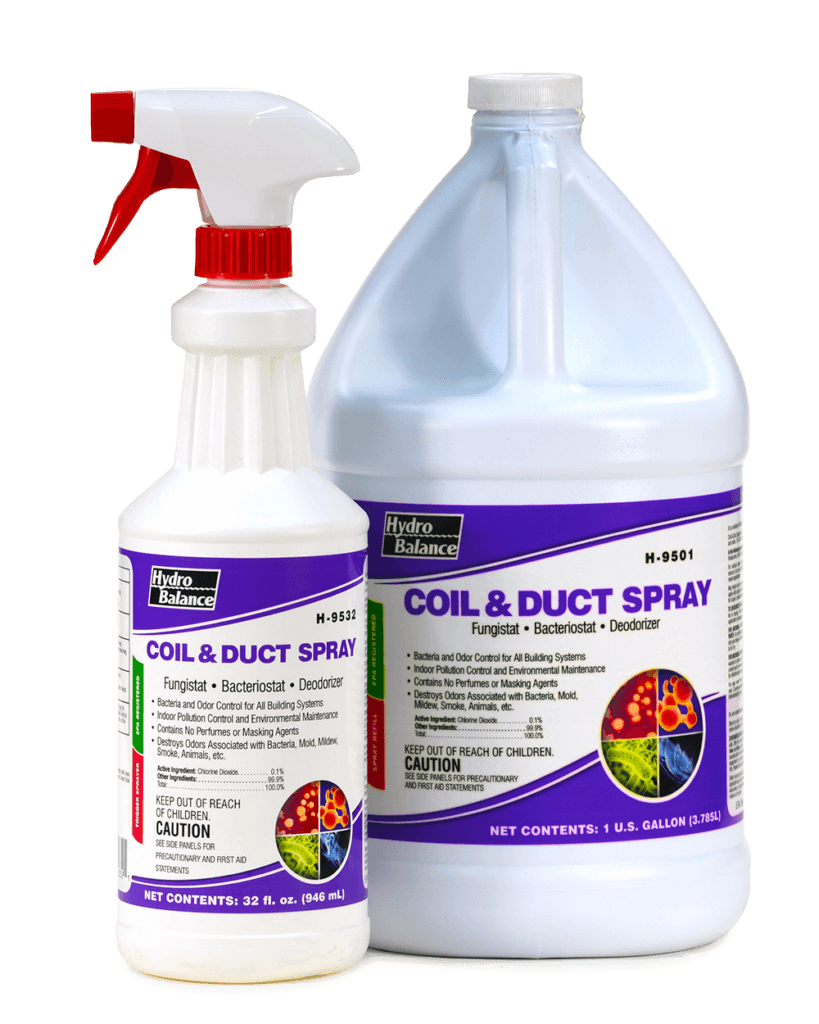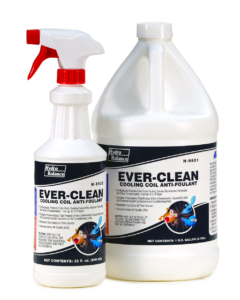 #1  Clean the System
Use Zip Clean (ZC-02) or Enviro-coil (H-EC01)
Used to safely clean cooling coils, removing greasy film, lint, mold, mites and other foul smelling debris. Restores the operating efficiency and saves money by reducing power consumption.
#2  Destroy the Source of Odors
Use Coil & Duct Spray (H-9532)
Highly effective in eliminating odor causing microorganisms as well as those associated with mold, mildew, and bacterial growth. Spot treat coils, pans, and registers with Coil & Duct Spray registered by the EPA for use in HVAC systems.
#3  Long Term Treatment
Use Ever-Clean (H-9932) or
Ever-Clean Treatment continually washes away airborne particulate and other contaminants for 2–3 years. Also contains preservatives that protect it from deterioration caused by mold and bacterial contamination common in air conditioning systems.
#4  Drain Pan Treatment
Use Sta-Clean Strips (use appropriate size)
Sta-Clean Drain pan Strips is an EPA registered product that controls foul odors caused by mildew, fungi, bacteria, algae, and slime. Maintains clean drain pans for 6 months, reducing the risk of clogged drains and water overflows which could cause structural damage.